A major downstream event is set to take place in Abu Dhabi this month. Companies involved in the oil refining and petrochemicals sectors will gather at the prestigious Middle East technology forum for refining and petrochemicals (ME-TECH) where high ranking officials and decision makers will attend, including the Abu Dhabi National Oil Company (ADNOC), BAPCO, Duqm Refinery and Petrochemicals Industries Company, KPC, KNPC, KIPIC, ORPIC, Saudi Aramco and SABIC amongst others. The event taking place in February, will welcome a large delegation from the Middle East, Europe, North America, Far East and South East Asia.
"We are honoured and privilegedto welcome ADNOC as strategic partner for ME-TECH 2019. We look forward to hearing from senior representatives of regional refiners and petrochemicals producers as well as almost all of the leading licensors and technology providers active in the GCC. The event will include several high level panel discussions focused on key issues in the downstream sector, which will be moderated by SüleymanÖzmen, leading independent expert consultant" said Stefan Chapman, vice president at Euro Petroleum Consultants.
Many key oil and gas players are taking part to discuss their latest technical achievements as well as trends in the downstream sectors. Daniel Carter, director, globalconsultancy, atindustry heavy weight Wood, who is a major sponsor of the event shared his views on some of these trends.
"The changes in bunker fuel sulphur throughthe IMO legislation are rapidly approaching.We see a number of customers looking athow to tackle this challenge through residueupgrading projects. Many national oil companiesare also looking to diversify their portfolio across the refining and petrochemicalvalue chains to balance crude oil exports aseconomic drivers. There remains to be large incentives to improve profitability in the MiddleEast, as well as driving the best practice inoperations and maintenance."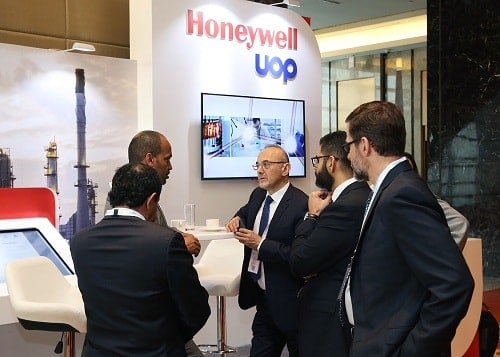 Since ME-TECH was launched by leading oil consultancy Euro Petroleum Consultants (EPC) in February 2011 the oil and gas industry, not to mention the economy in general, has experienced many changes. Fluctuations in the oil price had a knock-on effect on budgets affecting service providers involved in the provision of training and conferences. However throughout this time, the ME-TECH conference has managed to retain its high standard, size and loyal following – never veering from its objective of presenting the latest technology developments in order to help refiners and petrochemical companies keep up-to-date with the latest technology developments that can assist them to remain competitive and produce higher quality products.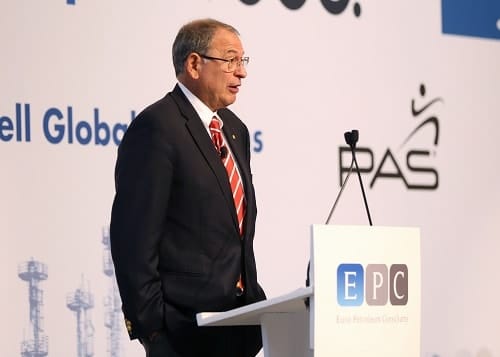 TamimahDhaher, general manager of EPC in the Middle East the organiser explained how the ME-TECH event has managed to achieve this. "Our key differentiator is that EPC is primarily a technical consultancy. We have always said that ME-TECH is a conference designed by chemical engineers for chemical engineers.
We work hard to drive the quality of our events in terms of knowledge sharing and information exchange and to ensure a positive experience for our attendees by creating a platform for technology companies and other service providers to engage meaningfully with their target audience".
ME-TECH 2019 is being held at the St Regis Saadiyat Island Resort, Abu Dhabi, UAE from the 26th to 28th February. For further information on the conference and exhibition, log onto the ME-TECH website at www.me-tech.biz
Euro Petroleum Consultants [EPC] is an independent consulting group formed in London in 1996. We act as Client Project Engineer [CPE] for oil, gas and petrochemical producers by supporting the Client's team through all stages of project development. EPC has offices in London, Dubai, Moscow, Sofia and Kuala Lumpur. In addition to our consulting activities, EPC organises high-level conferences and training courses for the oil, gas and petrochemicals sector. Our in-depth knowledge of the industry combined with extensive technical and commercial experience enables us to guarantee that our events are delivered to the very highest standards.